MP Danczuk interviewed over rape claim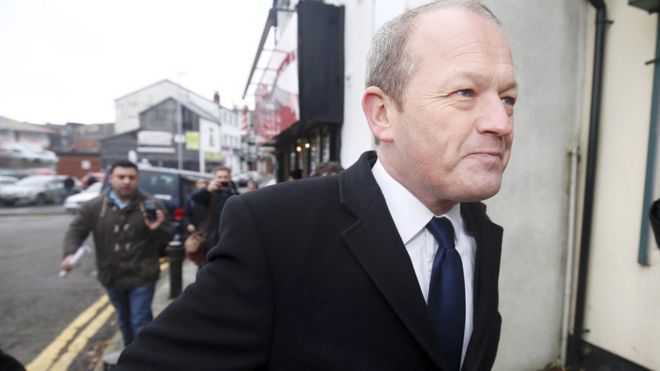 Rochdale MP Simon Danczuk has been interviewed in connection with a rape allegation dating from 2006, police have said.
Lancashire Police said a 49-year-old old man had "voluntarily" attended a station by prior appointment.
He was not arrested but interviewed under caution, the force said.
It followed a rape complaint made by a 39-year-old woman on 4 January.
Simon Danczuk has today been interviewed by police in connection with a historic rape allegation.
The backbencher attended a Lancashire police station voluntarily to be quizzed about the claim, which dates back to 2006.
Mr Danczuk, 49, was not arrested but was interviewed under caution.
It follows a formal complaint made to Lancashire police earlier this month that saw police launch a rape investigation.
A spokesperson for Lancashire Constabulary said that inquiry is on-going, reports the Manchester Evening News.
They added: "A 49-year-old man from Greater Manchester has today, Tuesday, January 12th, voluntarily attended a police station in Lancashire where he was spoken to following an allegation of rape.
"The man attended by prior appointment and was not arrested. He was interviewed under caution.
"A complaint was made to Lancashire Constabulary on January 4th 2016 by a woman of a historic rape dating back to 2006. Inquiries are on-going.
"We take all allegations of a sexual nature extremely seriously and understand how difficult it can be for victims to have the confidence to come forward.
"As a constabulary, we are committed to investigating sexual offences sensitively but robustly recognising the impact that these types of crimes have on victims.
"We would encourage anyone who has experienced sexual abuse, or who has information about it, to have the confidence to report it to us knowing that we will take it seriously, deal with it sensitively and investigate it thoroughly."
Comments
comments